What We Do…
Emerald Invitations provides a distinctive combination of custom and catalog invitations, as well as hand and machine calligraphy, designed to make your wedding day memorable and uniquely yours. We work hard to ensure each piece is designed and executed with the highest quality craftsmanship and reflects each couple's own style and personality. Contact us today for a private appointment.

Interesting News and Happenings
Guest Blogger: Chrissy Arpie Ott
Chrissy Arpie Ott is the founder and CEO of The Perfect Palette, a wedding resource dedicated to helping couples find the perfect color palette for their wedding day. Since its launch in 2008, The Perfect Palette has been the go-to color resource for couples who dream of a unique, creative, and colorful wedding day.
My job is dedicated to helping engaged couples think creatively when it comes to color and event design, so it's safe to say that I've witnessed my fair share of wedding color mistakes over the years. So, I thought it might be helpful for BG brides if I compiled the most common pitfalls and how to avoid them. Let's dive right into it!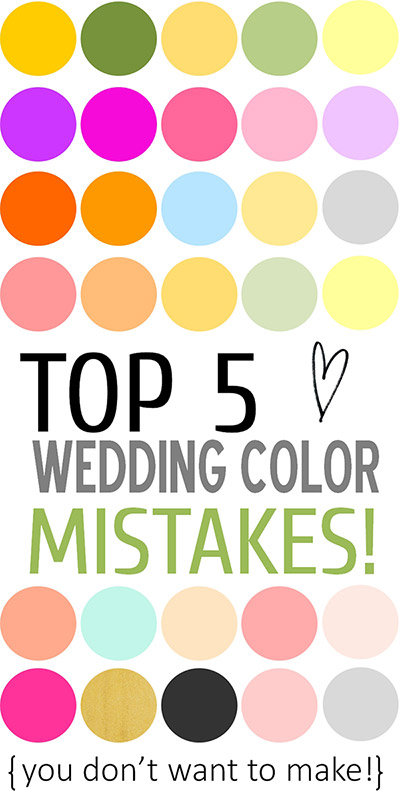 While relaxing at Lucky Llama Coffee in Carpinteria, CA, Larry Nimmer noticed a wedding ceremony starting outside — and immediately recognized the father of the bride: former Vice President Al Gore. Nimmer — a reporter who runs EveryoneHasAStory.org — headed outdoors to capture some footage of the nuptials.
Gore's daughter, Sarah, married real estate agent Patrick Maiani in a low-key ceremony held beneath a historic Torrey Pine tree, the largest in the world. Wearing a lovely boho-inspired gown, the bride stood with her groom inside a heart made of flower petals. The couple enjoyed a lively first dance on the lawn before heading to Crushcakes & Cafe bakery with their guests for a reception.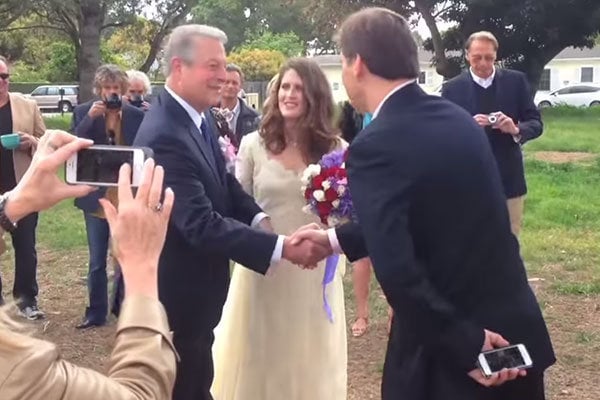 Nimmer had a slightly embarrassing moment when he asked the former VP for some advice on building a successful marriage, forgetting that Gore and his wife, Tipper, separated several years ago (oops!).
Watch the video:
—Kristen Klein
Last year, the Boston Marathon turned to tragedy for hundreds of participants and spectators. But this year, it turned into a celebration of love and overcoming for adversity.
Greg Picklesimer was among the participants in last year's marathon; he finished the race well before the bombs went off but says the tragedy helped put everything into perspective. He ran again this year, and after completing the race, he proposed to his longtime girlfriend Carla White at the finish line. "After last year, I realized the people you love and your life can be taken so quickly," he told CBS. "I didn't want to lose that, so I decided to come back and seal the deal."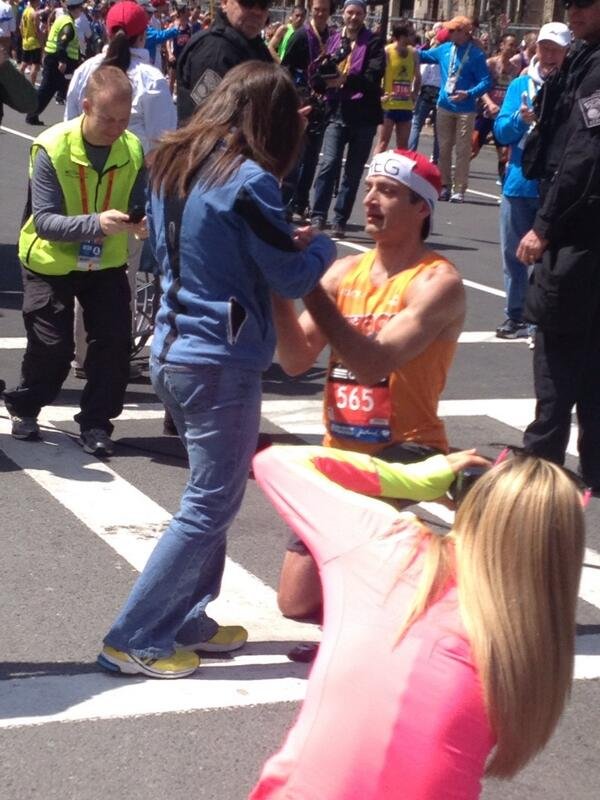 Photo via Paula Ebben on Twitter

Photo via Joe Giza on Twitter